Velocity Chemicals offers a personalised Consultancy Service as standard because we know the benefit of sound advice. Our experience combined with our expertise can help you get the most out of your chemical dollar. Our goal is to take your business to the next level and customise a solution to save you time, manpower and, most importantly, money.
Our consultants are specifically experienced in cost-cutting and in industry-specific problem solving, and will visit you to discuss your needs.
Let the savings begin – call us, schedule a site visit, and see what we can do for you.
Click here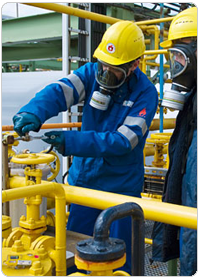 Proven Results
Advanced chemistry for superior cleaning
Customized cleaning procedures
Reduced safety risks
Unsurpassed NORM services