PLANTS AND GENERAL MAINTENANCE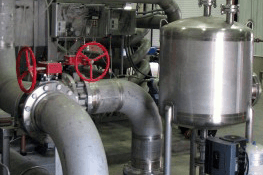 The Mining & Oilsands Industry is a highly demanding sector that involves everything from heavy equipment and electric motor cleaning to boiler cooling and wastewater treatment. So, there is no room for doing things by halves.
At Velocity Chemicals, we understand that "time is money" and use specialty chemicals and additives to assure our products work without wasting time or effort. Our products can be found in varied companies, from small machine shops to large plants. Best of all, Velocity Chemicals costs much less than our competitors and provides a consistent product with on-time delivery.
24 CARAT
CASCADIA
CHISEL
HEAVYWEIGHT
JACKPOT
KIXX
RELEASE