Water, Waste Oil Treatment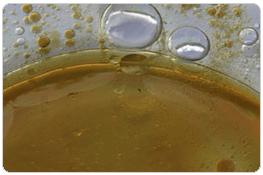 Velocity Chemicals has a proven record in the manufacture of demulsifiers in the treatment of used oil, boasting a product line that can handle practically every type of emulsion in this field. Our demulsifiers are specially formulated using wetting agents, surface active compounds, and other additives to ensure the most effective waste oil treatment is always available.
And because of our in-house expertise as manufacturers, we can always develop a
'tailor made' chemical solution
. Simply contact us to discuss what product is best for you, and how to safely use them.
BUNKER BREAKER II
EZ-DMULSE
HYDROGEN PEROXIDE (ALL GRADES)
INDUSTRIAL BLEACH
PAC-D
RENEGADE