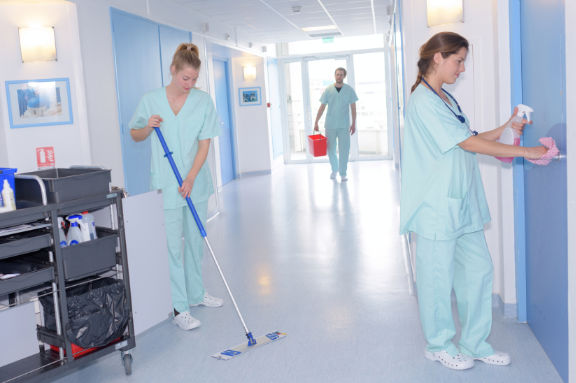 Now more than ever, healthcare services and facilities must maintain the highest standards of cleanliness. Hard surfaces and high-touch areas potentially harbour a host of dangerous pathogens (including COVID-19) for days if not thoroughly disinfected regularly. But having the means to neutralize those lingering pathogens is key.
Velocity Chemicals provides high-performance surface disinfectants and sanitizers clinically proven to be effective against dangerous viruses and bacteria. Available in multiple quantities, our Health Canada-approved disinfectants can be shipped on demand anywhere in Canada within 24 hours, keeping you amply supplied. If you do not see a product you are looking for, please contact us today.
VELOSAN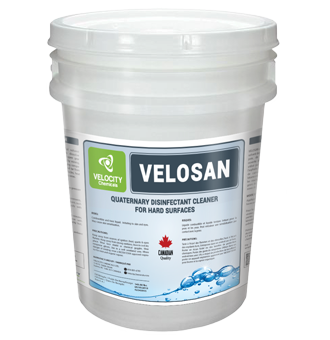 Product Summary
VELOSAN is a quaternary ammonium compound that can be used to disinfects, sanitizes and cleans hard surfaces. A DIN registered one-step sanitizer for food contact and non-contact surfaces, it is less corrosive than bleach and is classed by Health Canada as likely effective against the COVID-19 virus.
FORTRESS
Product Summary
FORTRESS liquid alcohol hand rub topical sanitizer kills harmful and disease-causing germs on contact. It is used for personal hand hygiene to help cleanse hands when water and soap are not readily available.
SteriWipes™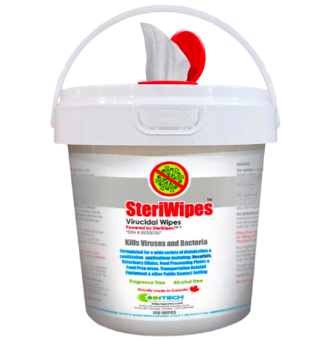 Product Summary
Health Canada-approved SteriWipes kill viruses and bacteria, helping to keep surfaces healthy year-round. Includes 160 biodegradable wet wipes. Bulk purchase discount available.