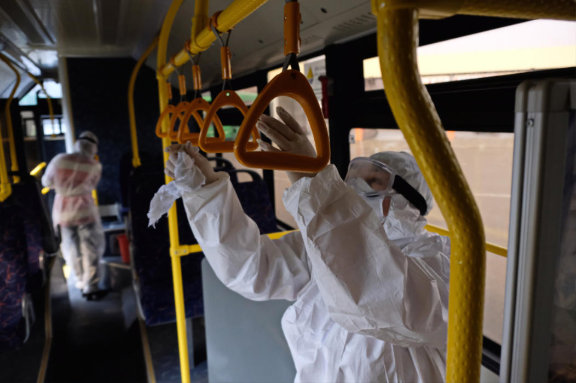 Passenger fears have been starkly impacted by the COVID-19 pandemic, with concerns heightened over the hidden threat of viral and bacterial pathogens. To restore passenger confidence, bus, train, plane and cruise ship operators must provide a travelling environment that is as germ-free as possible.
Velocity Chemicals has formulated a selection of cleaners, disinfectants and hand sanitizers to meet the specific demands faced by the travel and tourism industry. Health Canada-approved, they offer a more convenient and cost-effective way to achieve a truly thorough clean, ensuring regulatory compliance and assuring concerned passengers at the same time. If you do not see a product you are looking for, please contact us today.
VELOSAN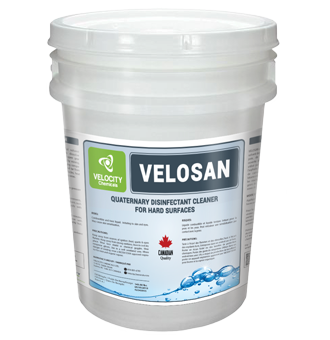 Product Summary
VELOSAN is a quaternary ammonium compound that can be used to disinfects, sanitizes and cleans hard surfaces. A DIN registered one-step sanitizer for food contact and non-contact surfaces, it is less corrosive than bleach and is classed by Health Canada as likely effective against the COVID-19 virus.
FORTRESS
Product Summary
FORTRESS liquid alcohol hand rub topical sanitizer kills harmful and disease-causing germs on contact. It is used for personal hand hygiene to help cleanse hands when water and soap are not readily available.
SteriWipes™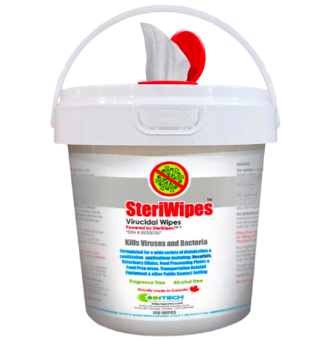 Product Summary
Health Canada-approved SteriWipes kill viruses and bacteria, helping to keep surfaces healthy year-round. Includes 160 biodegradable wet wipes. Bulk purchase discount available.