HOT TANKS, AQUEOUS & SOLVENT PARTS WASHERS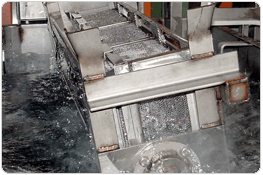 Industries can produce a variety of cleaning challenges, but Velocity Chemicals has the range of industrial cleaning products to deal with anything. Whether it is to use in industrial wash bays, solvent parts washers or process water treatment, the right cleaner is at hand. And, with our expertise, we can even formulate a job-specific cleaner when necessary.
The industrial cleaners shown on our website are used by a diverse range of clientele, from heavy industry to chemical cleaning contractors. Which is why we offer one of the largest selections of high-quality industrial cleaning and specialty chemicals at competitive prices.
AEROQLEEN
ATTAX
FINESSE
KNOCK DOWN II
LIQUIQLEEN
SIMQLEEN
TALON