Devices, Equipment, Supplies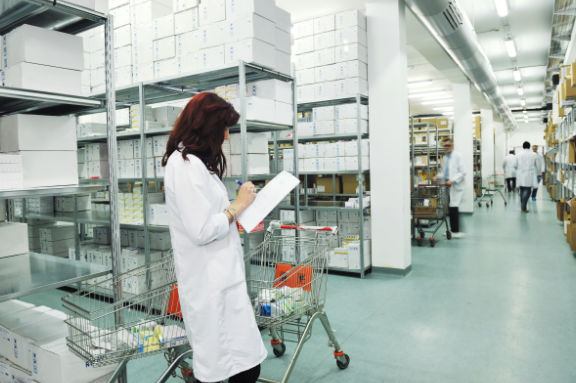 The COVID19 pandemic has placed unprecedented demand on your medical equipment, supplies, and waste disposal services. Meanwhile, your personnel faces the continued threat of contamination and the disruption that may bring.
Velocity Chemicals is here to support you in mitigating the risks faced by you, your staff, and your clients through a range of Health Canada-registered products. VELOSAN, a quaternary ammonium-based sanitizer, works as a disinfectant, sanitizer, and virucide, while liquid hand sanitizer FORTRESS will keep employees' hands germ-free. Both help keep warehouses, manufacturing areas, medical supplies facilities, packing, and distribution lines clean and operational. If you do not see a product you are looking for, please contact us today.
VELOSAN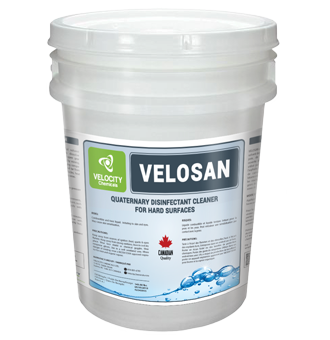 Product Summary
VELOSAN is a quaternary ammonium compound that can be used to disinfects, sanitizes and cleans hard surfaces. A DIN registered one-step sanitizer for food contact and non-contact surfaces, it is less corrosive than bleach and is classed by Health Canada as likely effective against the COVID-19 virus.
FORTRESS
Product Summary
FORTRESS liquid alcohol hand rub topical sanitizer kills harmful and disease-causing germs on contact. It is used for personal hand hygiene to help cleanse hands when water and soap are not readily available.
SteriWipes™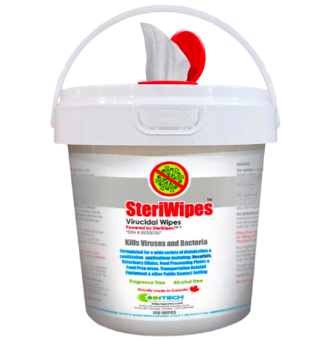 Product Summary
Health Canada-approved SteriWipes kill viruses and bacteria, helping to keep surfaces healthy year-round. Includes 160 biodegradable wet wipes. Bulk purchase discount available.