RING, PINION AND GEAR CLEANING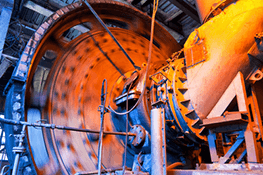 It's the smallest parts that make machinery run smoothly. But that's only one reason why keeping gears in top condition is so important – there are also insurance and warranty inspections, alignment checks and ore contamination to worry about. Velocity Chemicals offers a specifically designed lubricant, degreaser and cleaner called
GEARZ-EP
, that cleans gears thoroughly with the minimum downtime necessary while also protecting them.
GEARZ-EP-LT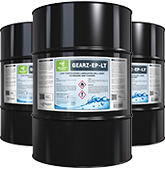 Product Summary
Specially formulated for ambient temperatures, GEARZ-EP-LT delivers high-quality cleaning and degreasing result even under heavy load. Fast working and easy to apply, it is tough on difficult-to-shift greases but protects gears by reducing the risk of galling.
GEARZ-EP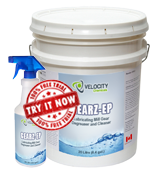 Product Summary
GEARZ-EP is a natural lubricant fortified with extreme pressure additives for lubricating, degreasing and cleaning of mill gears while operating under load.