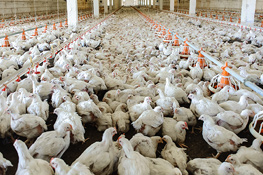 Managing the demands of a poultry or livestock farm is no easy matter, with a multitude of elements coming together to make a farm reach its production potential. A key element is keeping your farm clean and sanitized, offensive odours at bay and common health and environmental problems animal waste can contribute to.
At Velocity Chemicals, we offer a range of technologically and innovatively advanced formulas designed to handle the demands of animal waste management and farmyard sanitization, maximizing efficiency and promoting higher profitability. If you do not see a product you are looking for, please contact us today.
PHALANX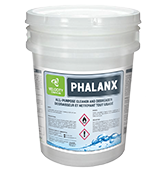 Product Summary
A water-based general purpose cleaner and degreaser, PHALANX is CFIA approved making it ideal for the cleaning of dairy and food processing areas, milking parlour and barn walls and floors, farm equipment, sidewalks and walkways.
VELOSAN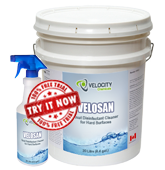 Product Summary
VELOSAN is a Quaternary ammonium compound used in food processing and industrial areas to disinfect and clean hard surfaces. It is an effective one step sanitizer for non food contact surfaces and food contact surfaces where a rinse is not required.
MANURE MAGIC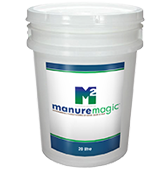 Product Summary
Patented ManureMagic is highly concentrated and utilizes millions of micro bio-reactors to deliver hundreds of billions of live microorganisms that consume solids associated with animal production.