Medical Insurance and Services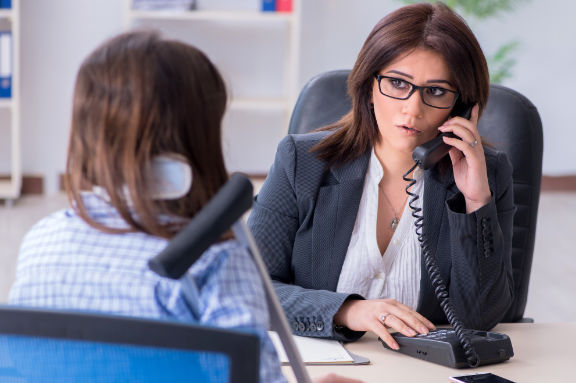 In a typical workday, office staff will touch dozens of surfaces without even a second thought. Whether handling documents, opening doors, or greeting others with a handshake, they expose themselves to the risk of contracting pathogens like COVID19 or even passing them on.
Effective cleaning and disinfecting procedures protect against this risk, while liquid hand sanitizers like FORTRESS, will allow staff to maintain hygiene throughout the day. Velocity Chemicals offers a range of Health Canada-approved products that clean, disinfect, and sanitize, protecting working environments in healthcare settings safe, including patient-care areas where aerosol-generating procedures are performed. Products with emerging viral pathogens claims are recommended for use against COVID-19.
VELOSAN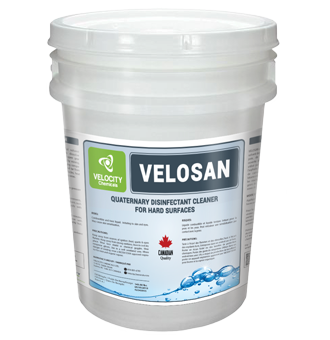 Product Summary
VELOSAN is a quaternary ammonium compound that can be used to disinfects, sanitizes and cleans hard surfaces. A DIN registered one-step sanitizer for food contact and non-contact surfaces, it is less corrosive than bleach and is classed by Health Canada as likely effective against the COVID-19 virus.
FORTRESS
Product Summary
FORTRESS liquid alcohol hand rub topical sanitizer kills harmful and disease-causing germs on contact. It is used for personal hand hygiene to help cleanse hands when water and soap are not readily available.
SteriWipes™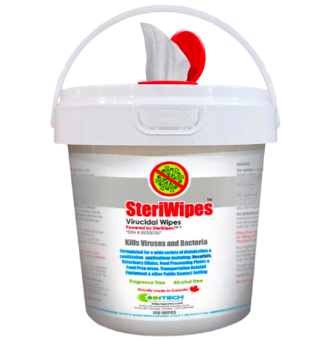 Product Summary
Health Canada-approved SteriWipes kill viruses and bacteria, helping to keep surfaces healthy year-round. Includes 160 biodegradable wet wipes. Bulk purchase discount available.