Why Gear Maintenance Is So Crucial: 3 Common Forms Of Damage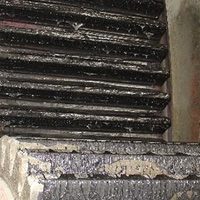 – It's no secret that the key to attaining high efficiency levels in any heavy industry operation is to properly maintain the equipment used. In that regard, the most critical component of these machines is the ring, pinion and gear system. So, it only makes sense to keep them in premium working condition through effective gear maintenance procedures
The need for thorough maintenance through steadfast cleaning and degreasing is certainly true in the mining and oilsands sectors, both of which are heavy industries where some of the largest machines are relied upon. Tubular mills, drums and rotary kilns, for example, are used to break down raw materials in the mining process, but operate under huge loads that place enormous pressure on the machine's individual parts, not least their gears.
With downtime often proving highly costly, it can be tempting to lessen the frequency of these gear maintenance procedures and keep these machines working for longer. Velocity Chemicals has developed a range of cleaners and degreasers that help to protect components while they are in use, reducing the amount of downtime needed as well as the lifespan of the gear parts themselves.
But what exactly are the likely consequences of adopting delay tactics in terms of gear maintenance. We have put together a shortlist of the most common problems that ring, pinion and gear systems typically suffer if they are not adequately maintained with high-quality cleaners and degreasers.
The Damage Gears Suffer
The heavy loads that mill, pinion and gear systems have to operate under eventually take their toll. It is not just ordinary wear and tear (though this is part of it) but more significant damage, like the development of tooth cracks and tooth surface pitting. Any of these, if not prevented, will cause a significant reduction in machine efficiency and, eventually, a complete breakdown of the mining operation.
The 3 most common forms of gear damage are:
Tooth Wearing – All materials that come in contact with other materials are going to wear down. It's a natural law of erosion and abrasion. When it comes to ring, pinion and gear drives, however, the rate of tooth wearing can be acute. As the gears turn, pinion teeth press against each other under extreme tension, causing friction on the surface of each tooth at the point of contact. Over time, this abrasive action can erode the tooth surface.
Tooth Pitting – With continuous wear and tear, a fragment of a gear's metal tooth can sometimes be chipped out of place. This is called tooth pitting, and can easily be avoided with adequate gear maintenance. Lubrication, of course, plays a big part but even its effectiveness depends greatly on how thoroughly the degreaser and cleaner used during gear cleaning proves to be.
Tooth Flank Fractures – With continued wearing over time, tooth flank fractures can develop. These are cracks in the pinion tooth that can run particularly deep, effectively cutting through the tooth, usually above its plateau. When these fractures develop, it is only a matter of time before the tooth snaps off.
---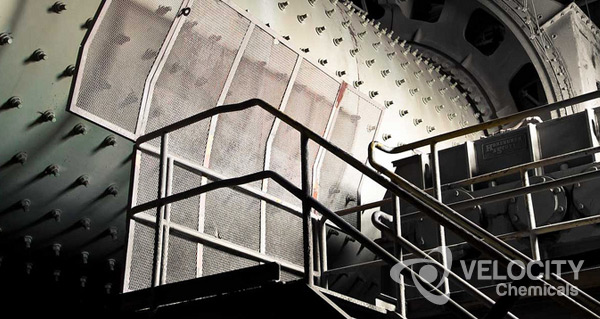 ---
Gear Maintenance Products From Velocity Chemicals
As one of leading manufacturers and distributors of degreasers and cleaners specifically suited to heavy equipment, Velocity Chemicals has long been a trusted partner of some of North America's biggest mining and oilsands companies. Amongst our range are 2 particular products that have been specially formulated to serve the heavy industry sector. These products are:
GEARZ-EP – is a natural lubricant fortified with extreme pressure additives for lubricating, degreasing and cleaning of mill gears while operating under load. Fast and efficient, it's breaks down and lifts out some of the most stubborn greases while also providing protection to rim, pinion and gear systems. Biodegradable, GEARZ-EP contains no chlorohydrocarbons and adheres to the highest health and safety standards making it a greener and safer high-performance cleaning solution. GEARZ-EP is typically heated to 50-60°C prior to use.
GEARZ-EP-LT – is a solvent-based cleaner that has been specially formulated for ambient temperatures, and can deliver high-quality cleaning and degreasing results even under heavy load. Fast working and easy to apply, it is tough on difficult-to-remove greases but protects gears by reducing the risk of galling. It's also biodegradable, contains no chlorohydrocarbons and adheres to the highest health and safety standards making it a greener and safer high-performance cleaning solution.
Velocity Chemicals has been providing solutions to some of Canada's leading mining and oilsand companies for more than a decade. For more on our range of mill gear lubricants, degreasers and cleaners, contact us today at 606-881-4700, or email us today!
Photos courtesy of freeside510 

Tags: Cleaning, Degreasing, Gears, Maintenance, Tubular mills