Custom Formulation: Choosing White Label Or Private Label And What's The Difference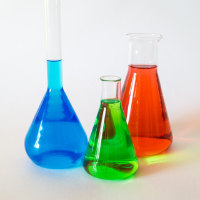 The outbreak of the novel coronavirus pandemic caught the world by surprise. It forced every economic sector to make cleaning and disinfecting greater priorities and caused demand for products officially recognized as COVID19-effective to skyrocket. It also created an opportunity for companies to use custom formulation to meet their own customers' needs.
Answering the acute demand for cleaning and disinfecting products has been a challenge. Major manufacturing brands have struggled, and this has resulted in consumers embracing supplies of alternative brands in order to keep their homes and workplaces safe from COVID19.
For retailers, the challenge has been how to satisfy this demand. Making use of custom formulations from trusted manufacturers and selling under their own brand name has been a practical and successful option. But there are decisions to make, not least should these retailers opt for a White Label or Private Label agreement with manufacturers?
Why Custom Formulation?
Custom formulation is not completely new. In fact, as a marketing strategy, it has been growing steadily in popularity in recent years. Research from The Nielsen Company revealed that in the US,
Private Label products grew by 2%
between September 2016 and September 2017. At Velocity Chemicals, we have long worked with our clients to customize formulas so that it meets their specific needs and the expectations of their own clientele. We provide this option to help them achieve optimum effectiveness. Take
SteriWipes
, for example, which are Health Canada-approved virucidal wipes. The manufacturing company (
Intech
) has used Velocity Chemicals' own VELOSAN disinfectant, adjusted the concentration appropriately, and used it to create COVID19-effective disinfecting and sanitizing wipes. Because it is using a recognized, high-quality disinfectant, it is readily suitable for use in high- tough areas in key locations, like hospitals, veterinary clinics, food preparation areas, transport services, and public gathering areas. The key advantages are:
More effective performance in specific environmental conditions
Greater effectiveness dealing with specific bacterial and viral threats in the location
Greater cost efficiency, with the formula carefully measured for minimum waste
Frequency of cleaning and disinfecting regimen
---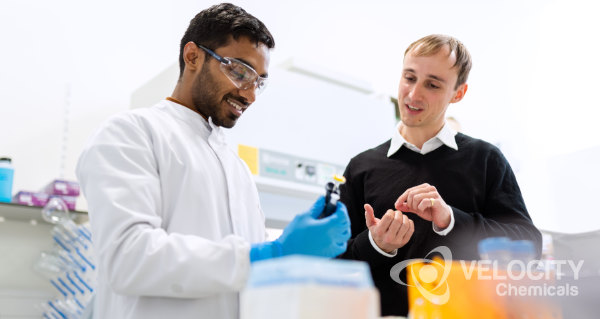 ---
White Label Vs Private Label
There is a difference between White Label and Private Label products. White Label refers to products that are made by a manufacturer with the intention of multiple retailers purchasing and then reselling it under their own brand name. Private label products, on the other hand, are made exclusively for one retailer. They can resell under their own brand name too, but it is effectively a private manufacturer- retailer deal, with no-one else involved. There are several advantages to retailers opting to sell cleaning products under their own brand name, whether that is under a White Label or Private Label agreement:
Retailer gains exclusivity, strengthening their competitiveness in the marketplace.
Custom Formulation means products can be created to meet the unique needs of the retailer's customers.
Retailers can market to their own target market share. Figures from the First Quarter (Q1) of 2020, in the early stages of the coronavirus pandemic show, just how high demand for private label products have been. Amongst US retail outlets, private labels grew by 14.6% in dollar volume and 12.8% in unit volume.
Retailers can build and enjoy the benefits of customer brand loyalty. According to the Harvard Business Review, some 77% of Millennials prefer not to buy the same products their parents do, while 88% see the quality of Private Label products as good as established larger brands.
Manufacturing, product design and much of the associated distribution costs do not exist.
Customized Formulation With Velocity Chemicals
At Velocity Chemicals, we offer our clients custom formulation services designed to meet and satisfy the specific requirements that they have. If you have a concept for a custom disinfectant product – cleansers, deodorizers, sanitizers, disinfectants, surface wipes, or any other product you can conceptualize – our team of qualified chemists can create a formulation tailored to your specifications.