Chemical Solutions: How Custom Formulation Works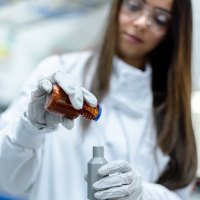 A variety of factors influence the operational decisions a company makes. In the current COVID-19 pandemic, cleaning and disinfecting practices have become high priorities, and sourcing the right chemical solutions has become critical. Custom Formulation is one way to ensure the most effective solution delivers the best results, despite the specific conditions that might exist.
Of course, the challenge has always existed but novel coronavirus has intensified its importance. Different manufacturing companies have their own formulas, but not all are certain to deliver truly effective results. A series of elements can strongly influence what chemical cleaning product is the most effective. Not least is the sector itself: after all, the hospitality sector faces issues that the healthcare facilities do. For this reason, custom formulation is a practical solution, and a way to meet the specific challenges that a company might have. But how does custom formulation work?
How Custom Formulation Works
When it comes to developing a bespoke formula for a chemical cleaner or disinfectant, manufacturers, like ourselves at Velocity Chemicals, work closely with clients. A vital component is a team of highly qualified chemists at hand to research and develop the formula needed. Whether a client already knows the formula needed or has yet to create one, the expert knowledge of these chemists is essential in making the formula quickly, safely, and in the most economically efficient way. Take
SteriWipes
, for example, which are Health Canada-approved virucidal wipes. The manufacturing company (
Intech
) has used Velocity Chemicals' own VELOSAN disinfectant, adjusted the concentration appropriately, and used it to create COVID19-effective disinfecting and sanitizing wipes. Some of the key issues addressed relating to the chemical solution include::
Should it be bleach-based? If so, how much is necessary for your needs?
Should it be quaternary ammonium-based?
What is the ideal dilution range for either?
Should it contain alcohol? If so, what percentage of content is effective?
Does it comply with regulations, laws, and safety standards?
Is it a 'green' solution or overall damaging to the environment?
Is it cost-efficient?
At Velocity Chemicals, we also ensure product confidentiality and offer a product analysis and development service. That way, the formula can be improved upon over a continuous basis to enhance future performance.
---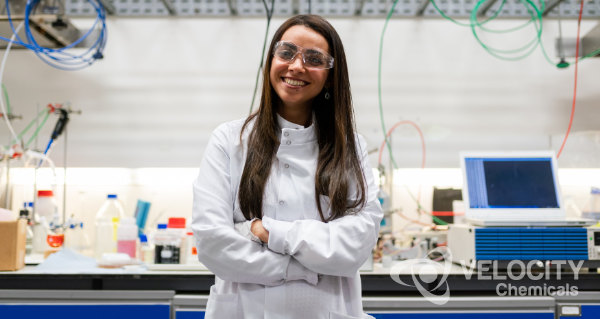 ---
Example Case: SteriWipes
A strong example of our Custom Formulation service is
SteriWipes
, virucidal wipes designed for use in a wide range of sectors, including Hospitals, Veterinary Clinics, Food Processing Plants and Food Prep Areas, Transportation Related Equipment, and other Public Contact Settings. Critically, SteriWipes are Health Canada-approved and officially recognized as an effective Staphylocidal, Bactericidal, Salmonellacidal, and Fungicidal, as well as SARS CoV-2 (COVID19). Marketed by
Intech
, these disinfecting wipes use Velocity Chemicals' own
VELOSAN
, a concentrated quaternary ammonium compound that disinfects, sanitizes, and cleans hard surfaces. It is also Health Canada-approved as likely effective against COVID19. Though trusted against the novel coronavirus, the concentration had to be adjusted in order to be used effectively as a disinfectant wipe. With the expertise of our team of chemists, this alteration could be done without negatively impacting performance.
Customized Formulation With Velocity Chemicals
At Velocity Chemicals, we offer our clients custom formulation services to satisfy the specific requirements that they have. If you have a concept for a custom disinfectant product – cleansers, deodorizers, sanitizers, disinfectants, surface wipes, or any other product you can conceptualize – our team of qualified chemists can create a formulation tailored to your specifications.