Velocity Chemicals And Goodbye Graffiti™ Sign Exclusive Global Agreement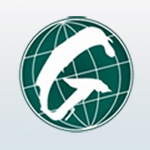 Surrey, BC
– In a significant development at the dawn of 2016, Velocity Chemicals Ltd has announced an
exclusive agreement with Goodbye Graffiti™ Inc
granting them the global license for the manufacture, sale and distribution of the graffiti removal company's own line of cleaning products. Velocity Chemicals has been enjoying a working partnership with Goodbye Graffiti
™
since 2010, and was already the sole provider of the company's Graffiti Town Products
™
, their line of professional grade graffiti removal products. However, this agreement makes, for the first time, the range of
Goodbye Graffiti™
products available to other contractors and management companies, and grants Velocity Chemicals the exclusive rights to the manufacture, sale and distribution of Graffiti Town Products
™
throughout North America and beyond. With a close working relationship already established, and both companies enjoying continued growth, the decision to expand their partnership was a natural one. Their graffiti removal products have a proven record in removing nearly 100 marker and paint types from over 50 substrate types quickly and cost-effectively every time.
Goodbye Graffiti™
was founded by Perri Domm in 1997, and today is the world's largest graffiti removal company and the world's only turnkey graffiti removal franchise opportunity. Since its formation, the company has removed over 9.5 million pieces of graffiti in 12 major cities across North America, including Ottawa, Toronto, Edmonton, Seattle, Montreal and Vancouver.
---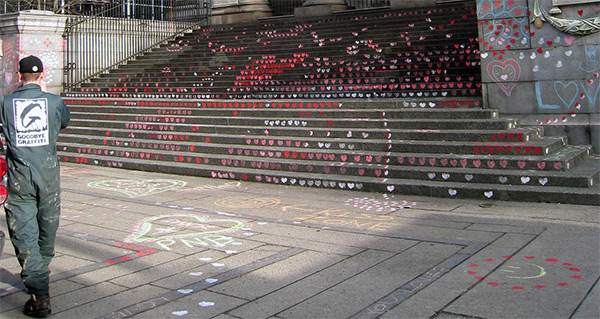 ---
About Velocity Chemicals
Velocity Chemicals Ltd is a recognized leader in the formulating and manufacturing of chemical degreasing and cleaning products in a multitude of industries, providing trusted cleaning solutions to a wide range of industries. A trusted name in a specialist industry, our products and services are used by some of the largest companies across multiple industries in Canada and the USA. Velocity Chemicals Ltd has its corporate headquarters, manufacturing and distribution facilities in Surrey, British Columbia. Orders are usually shipped on the same day (if placed before 9:30 AM), but otherwise within the following 24 hours.
For more information on the sales of Goodbye Graffiti
™
graffiti removal products or franchising opportunities please contact Velocity Chemicals toll free at
1-888-963-9499
, or locally at
604-881-4700
or,
email
us today!