Velocity Chemicals and ManureMagic Announce Distributor Partnership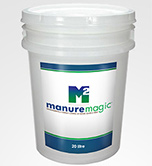 Surrey, BC
– Velocity Chemicals has announced a new distribution partnership to supply the environmentally friendly odour control product
ManureMagic™
throughout British Columbia
Under the terms of the partnership agreement, Velocity Chemicals will distribute ManureMagic™, and use its extensive established network to deliver it to livestock and poultry farmers across British Columbia after securing the BC distribution rights from L.V. Lomas, the distribution holders for Canada. ManureMagic™, which carries a US Patent (No. 8,509,822 B2), will be available in 25 lb or 12.5 lb pails.
Developed by US company DryLet in response to growing regulatory requirements regarding animal waste, ManureMagic™ is a pleasant smelling, flowable, safe, food grade product that can significantly reduce odour, crusting, and sludge and gas build-up, as well as the growth in populations of associated pests, like flies.
A natural by-product of confined or intensive swine, poultry, and dairy farming operations, animal waste poses genuine health and environmental threats if not managed properly. ManureMagic™ uses patented dry-to-the-touch nano-bioreactors that allow billions of microbes to be delivered directly to their food source. These microbes consume the manure of pigs, cows and poultry, thus reducing the pungent odour, organic solids, and other distasteful associated effects.
ManureMagic™ is perfectly suited for use in a wide variety of applications, including:
Pits
Lagoons
Holding Tanks
Oxidation Ditches
Aeration Basins
Wastewater Collection Systems
Industrial Water Systems
The distribution partnership with L.V. Lomas is the latest development in Velocity Chemical's growing commitment to the farming industry. Speaking of the agreement, Velocity Chemicals President and CEO Paul Krieser said:
We are excited about our partnership with L.V. Lomas, and the opportunity to make ManureMagic™ available to Canada's swine, poultry, and dairy farmers. Animal waste can have a real impact on both the environment and human health, and managing it can be both costly and time consuming. Now, through our extensive distribution network, farmers throughout British Columbia will be able to enjoy the environmental, technological and cost-efficiency benefits that this remarkable product provides.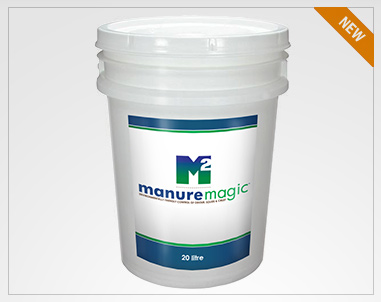 About The Partners
Velocity Chemicals Ltd is a recognized leader in the formulating and manufacturing of chemical degreasing and cleaning products, providing trusted cleaning solutions to a wide range of industries. Its corporate headquarters, manufacturing and distribution facilities are based in Surrey, British Columbia.
DryLet, a Texas-based US biotechnology company that creates natural products with no genetic modifications or chemical ingredients, making them fully environmentally friendly and completely safe for human, animal, and aquatic life. The formulations contain only Biosafety Level Class 1 microbes that have been confirmed by independent testing to be non-pathogenic. Visit ManureMagic.com for more information about the product and how it can benefit your farm.
L.V. Lomas is one of North America's leading distributors of chemicals and ingredients, raw materials and packaging products, with 9 locations across Canada and the US. Founded in 1960, the company remains privately-held and proudly independent. Visit LVLomas.com for more information.
---
See For Yourself
This video highlights the benefits of DryLet's ManureMagic™ including its environmentally friendly control of oder, solids, crusting, and gas and foam build up.
---
We have our own lab and chemist on site and all of our products must satisfy strict Quality Control parameters before they are packaged or shipped. Orders are usually shipped on the same day (if placed before 9:30 AM), but otherwise within the following 24 hours.
For more details on how ManureMagic™ can address your farm's animal waste issues, talk to a specialist at Velocity Chemicals today. Call us at 604-881-4700 or email us.
Tags: animal, ManureMagic, Odour, waste