Beating Boiler Scale Prevents Rising Fuel Costs

Properly maintaining industrial boiler systems is one of the biggest issues industries face. Wear and tear are not the only things to have a detrimental effect, leading to rising fuel consumption and costs, and ultimately shorter operating lives. A key culprit is the buildup of boiler scale.
When it comes to large or medium-scale industrial boiler systems used in a variety of industrial plants and complexes today, boiler scale can very quickly form a crust over the entire network of piping. As the scale builds up, it insulates the system, thus lessening the heat exchange efficiency and wasting increasing amounts of energy. Inside the water pipes, the interior width narrows to cause an increase in the energy required to pump the water through the system.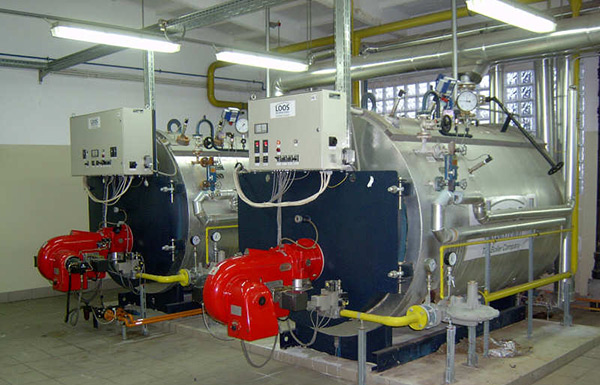 Proven Fuel Consumption Increases
Research has shown it only takes a relatively thin layer of this scale to have a significant impact on fuel costs. At the thickness of a Canadian 5 cent piece (just 0.1 inches), fuel consumption rises by an estimated 19%, while consumption grows by an estimated 70% when the boiler scale is 0.5 inches in thickness.
These unnecessarily operational costs are added to, both by the repair services needed to make the industrial boiler system efficient again, and the lengthy downtime experienced while descaling and the replacement of damaged parts takes place.
The Solution is Easy
Even with regular treatment, boiler scale can continue to build up over time. This is a common consequence of using the incorrect boiler water treatment chemicals, with inferior products causing more harm than good to industrial boiler systems. In some cases, the damage is almost immediate, but in most, it is suffered over a prolonged period of time.
For this reason, is it crucial that the right, high-quality water treatment product is used. A highly effective boiler water treatment chemical can break down the boiler scale, quickly and efficiently, flushed it away to leave surfaces clear and clean. It should also be capable of doing so with the minimum amount of labour, ensuring the overall costs are kept low and the whole process is as affordable as it is effective. At Velocity Chemicals, we have dedicated our time and knowledge to developing safe and cost-effective solutions for your plant operation problems, not least those experienced by your industrial boiler system. Water usage, either for industrial cooling or heating systems, comes with a variety of issues, and the build up of boiler scale is just one of them. Through our range of boiler water treatment chemicals, you can be confident of a return to 'as-new' boiler performance. We also provide a warranty so you can feel confident the your boiler scale problem is properly dealt with, and your fuel consumptions levels and fuel costs take a u-turn. Remember, at Velocity Chemicals, our mission to become your trusted partner, enhancing your profitability, and adding value and efficiency to your plant operation, through our innovative
chemical solutions
and
customised expert services
.
Tags: boiler, chemical, industrial, remover, scale, solution, treatment