Demulsifying At Sea 2: Handling Oil Cargo Residual Waste On Tankers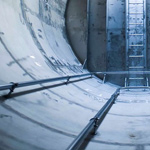 In our first post in this 2-part series
on demulsifying at sea, we looked at the challenges involved in dealing with some of the most common ship slop oils and wastewater – oily bilge water and sludge. These are commonly found on virtually every type of seagoing vessel, but oil cargo vessels face their own challenges.
As their name suggests, oil cargo refers to products of the petroleum industry, but these can be classified either as refined oil products – like gasoline, kerosene, or lubricating oil – or as crude oil cargo, which is unrefined oil. Thanks to their capacities, tankers are the most popularly used vessels for transporting oil cargoes, with a large storage area compartmented to allow a variety of products to be transported in the same voyage.
Removing this oily waste effectively and cost-efficiently is a key aspect of proper ship management, but achieving that task is not as straightforward as it might seem. A lot rests on the choice of chemical demulsifier, which can end up saving operators considerably in terms of time and money. And where a higher percentage of water can be dispelled, the reusable oil can be retained, the oil successfully separated and recovered has genuine value.
While these vessels face the usual requirements to clean and maintain their onboard engineering systems, from fuel pumps to lubrication, they also face the task of thoroughly cleaning out each individual tank to prevent contamination of one product from residues of the previous.
This places a heavy responsibility on maritime operators to use the most effective methods to remove these contaminants. By using a proven chemical demulsifier, water and oil can be separated much more efficiently, allowing cleaner standards to be achieved in less time and at a lower cost, and dramatically lowering the risk of corrosion damage.
And with the MARPOL Convention obliging operators to uphold environmental standards, the right product can help this essential process to be carried out in the most eco-friendly way .
---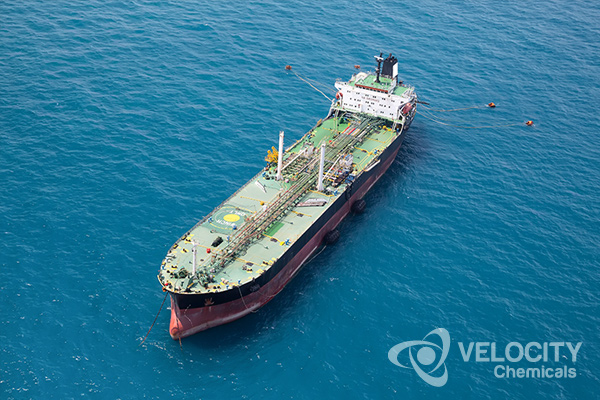 ---
Refined Oil Cargo Residue Waste
By their design, tankers house numerous individual storage tanks side by side, each of which can carry anything from grains and food products to chemicals and refined petroleum products on each voyage. But this also means that each tank needs to be thoroughly cleaned after use, before being filled with the next consignment.
Generally, individual cargo tanks are washed out via the cargo tank washing system, though they can also be cleaned by spraying pressurized hot water against the walls and floors, or by using a steam cleaning systems. With the general system, several hundred tones of seawater is taken into the slop tank then pumped through the washing system, effectively flushing out much of the contaminants there.
But this is only part of the process, with the slop tank then filling with saltwater and cargo residues which cannot be simply pumped over board. After carefully recording unpumpable quantities (which is required by MARPOL regulations), a proportion can be pumped out at sea through its ODMC system (Oil Discharge Monitoring and Control system).
But regulations confine the amount of ship slop water disposed of, with environmental limits set at no more than 30 litres of oil per cubic nanometer (nm3) or water. This can only be done after the cargo residues have settled.
Crude Oil Cargo Residue Waste
As with tanks that have housed refined oil, or oil products, on any particular voyage, the ship's own cargo tank washing system can only achieve so much. A certain amount of unpumpable cargo residue will be left behind in each tank, though the particular amount will depend on a number of overriding factors.
The recommended method of cleaning involves using the crude oil onboard in a system known as COW process, or Crude Oil Washing process. The oil is heated and high-pressure sprayed onto the walls, thus removing a greater amount of residue, which in turn allows for a large amount to be discharged at sea. MARPOL made COW systems mandatory for oil tankers of 20,000 tonnes or more.
However, to ensure the highest level of clean, a demulsifier strong enough to separate the crude oil and water should be used. Remember, that as well as the cargo tank to be cleaned, the system includes a slops tank where the residues are stored before being discharged into the port facilities (or the water at sea).
Using Velocity Chemicals Demulsifiers
At Velocity Chemicals, we have a proven record in the manufacture of demulsifiers for the effective
water and waste oil treatment
in a wide variety of industry sectors. Our range includes several developed specifically to meet the unique needs of the shipping industry, and designed to provide maritime operators with the most cost-effective and efficient way to recycle ship slop oil, tank sludge and bilge water waste.
Our leading products for the maritime industry are:
BUNKER BREAKER II is a highly-effective demulsifier engineered for the removal of water from bunker oil, slop oil and lube oil waste. BUNKER BREAKER II is already being used by major waste oil treatment companies to reclaim oil for recycling. It is specially formulated to work at high temperatures, quickly separating water from waste oil to ensure the best quality recycled oils, ready to be reused where necessary.
EZ-DMULSE is perfect for bunker and waste oil treatment. This multipurpose demulsifier is specially formulated to work at lower temperatures, successfully separating water from lube, crankcase and slop oil so that they can be re-used as recycled bunker fuel oil.
To find out more about the Velocity Chemicals range of demulsifiers, and how they can aid your ship slop oil and wastewater treatment obligations, talk to one of our specialists at toll-free 1-888-963-9499, or email us today.
Tags: Oil Cargo, Residual Waste, Tankers