Demulsifying At Sea 1: Handling Ship Slop Oil While Onboard Commercial Vessels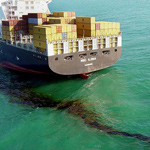 The maritime industry is one of the essential elements in the global transportation sector. But like all transport and shipping-related industries, it has environmental responsibilities. As a result, the proper treatment of onboard waste, including oily bilge water and sludge (or ship slop oil), is a vital area of concern.
Large commercial vessels, regardless of the cargo they transport, depend on a vast array of systems working in unison. It is not just reserved for the ship's engine. There are also fuel pumps, lubrication systems, and firefighting and sewage systems. With so many operating at the same time, it's calculated that as much as 20 cubic metres of waste is accumulated on board a commercial ship every day.
Removing this oily waste effectively and cost-efficiently is a crucial aspect of proper ship management, but achieving that task is not as straightforward as it might seem. A lot rests on the choice of chemical demulsifier, which can save operators considerably in terms of time and money. And where a higher percentage of water can be dispelled, the reusable oil can be retained, the oil successfully separated and recovered has a genuine value.
---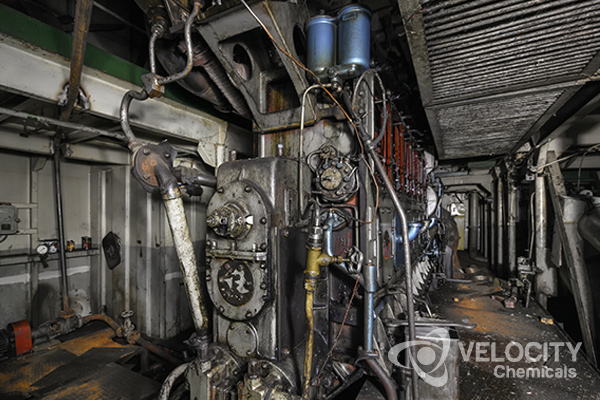 ---
Why Adequate Cleaning Is Important
Environmental responsibilities are tied into the International Convention for the Prevention of Pollution from Ships (or the MARPOL Convention), which was established in 1973 to address the poor reputation the industry had at the time for dumping ship waste at sea without adequate wastewater treatment being applied.
Annex I of the MARPOL Convention relates specifically to the prevention of pollution from oil, with another 5 relating to other aspects of pollution and waste management. And as with all regulations, failure to adhere to them can bring serious financial consequences.
However, there are also clear operational benefits to applying proper engineering systems cleaning procedures on board. Not only will a clean system operate more efficiently, the risk of corrosion damage to pipelines and storage tanks falls dramatically and the overall maintenance costs fall too.
By using a chemical demulsifier, water and oil can be separated effectively, helping achieve greater operational efficiency, lower maintenance costs, and achieve a higher environmental adherence level.
Types of Waste
There are 3 types of oily waste generated on board large commercial vessels – oily bilge water, sludge (or oil residue) and oil cargo residues on tankers. Here we look at the first 2 types mentioned, with the third reserved for a
separate article in our blog
.
Bilge Water
There are several ways in which bilge water can become contaminated by oil. Leaks can occur, but probably the most common contributor is via the regular maintenance work required to keep the machinery within the bilge system working. Between the bilge wells, bilge holding tanks and piping systems, there are plenty of places oily bilge water can develop from.
The exact makeup of bilge water can vary depending on the vessel, as can the quantity produced. But generally, it is much thinner than sludge and has a wider selection of elements in it. There is also a strict limit to the quality of waste allowed to be dumped at sea, with less than 15 ppm oil permitted. With a chemical demulsifier, the oil can be separated and removed more efficiently.
Sludge
The second common oily waste created onboard is sludge, defined as the residual waste oil products generated during the normal operation of a ship. Sludge can come from 3 main sources onboard – from the pistons and cylinders of the ship's engine, from the engine's lubricating oil and as a result of the engine fuel oil purification process. Each is directed to a separated storage tank, each of which has to be cleaned out with a chemical demulsifier.
The amount of sludge generated is estimated at between 1% and 2% of the volume of fuel oil consumed, although the quantity can still vary depending on the vessel itself. The sludge is held in a waste oil holding tank, and is not dumped at sea.
Maritime Demulsifiers From Velocity Chemicals
Velocity Chemicals has developed a number of chemical demulsifiers for more effective
water and waste oil treatment
, with 2 specifically designed to serve the needs of the shipping industry. By more efficiently separating water and oil, our products are better able to recycle ship slop oil, tank sludge and bilge water waste, and reclaim the expenses involved in meeting their environmental obligations.
BUNKER BREAKER II is a highly-effective demulsifier engineered for the removal of water from bunker oil, slop oil and lube oil waste. BUNKER BREAKER II is already being used by major waste oil treatment companies to reclaim oil for recycling. It is specially formulated to work at high temperatures, quickly separating water from waste oil to ensure the best quality recycled oils, ready to be reused where necessary.
EZ-DMULSE is perfect for bunker and waste oil treatment. This multipurpose demulsifier is specially formulated to work at lower temperatures, successfully separating water from lube, crankcase and slop oil so that they can be re-used as recycled bunker fuel oil.
To find out more about the Velocity Chemicals range of demulsifiers, and how they can aid your ship slop oil and waste water treatment obligations, talk to one of our specialists at toll-free 1-888-963-9499, or email us today.
Tags: Commercial Vessels, Demulsifying, Slop Oil