How Custom Chemical Solutions Could Solve Your Unique Supply Problems

Unfortunately, nothing is stagnant when it comes to chemical solvents or the health and safety, and environmental regulations that apply to them. So, what happens when things are changed suddenly, and the trusted cleaner you have been using for years is no longer suitable? A custom chemical solution is the practical answer.
Over the years, we have used our knowledge and expertise to formulate hundreds of
custom chemical solutions
for clients that have either been forced to have their solvents altered to meet regulations, or have seen the product discontinued by the manufacturer. And these situations occur more often than you might think. In 2011, a professional painting company faced exactly that problem as a result of regulatory change, with the chemical cleaner it had used for years no longer meeting the grade. But finding a suitable replacement chemical cleaner was proving difficult – until they came across Velocity Chemicals. Velocity Chemicals did not have a suitable chemical solvent for their needs at the time. But instead of apologising for the inconvenience, we went to our lab and produced a custom chemical solution that not only fulfilled their specific requirements, but also surpassed their high standards. The result? The painting firm continues to maintain its high-grade services and to satisfy its customers and regulators alike, thanks (in part) to the unique chemical cleaner they had custom-made by Velocity Chemicals.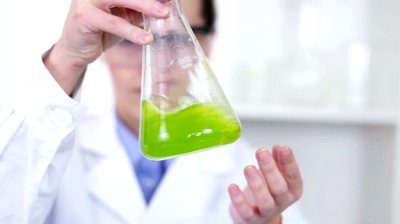 If this story grabbed your attention, perhaps your company is experiencing a similar problem and is considering a
custom chemical solution
. If so, why not call or email Paul Krieser to find out how Velocity Chemicals can solve your
chemical solvent
needs at 606-881-4700, or 
[email protected]
.
Unique Chemical Cleaners for Unique Needs
Of course, changes in regulations are not always the reason why a new chemical solvent is needed. In the current economic climate, many established firms and manufacturing companies have had to downsize or even close completely. The result is that your preferred cleaner may no longer be made at all.
That is no problem for Velocity Chemicals. We offer the easy solution to getting the cleaner you need. We need only blend your
unique chemical cleaner
 to your own specifications. Just tell us what you need and we'll deliver it. If you want to talk to us about the custom chemical solution you need, why not 
call or email 
 Paul Krieser for more information at 606-881-4700, or 
[email protected]