Mill Maintenance Plan: 3 Steps That Maximize Mill Productivity and Lower Costs

It is a sad fact that in many processing operations across North America and Canada mill maintenance is seen as little more than a costly chore forced upon them when a mechanical breakdown strikes. In truth, regular maintenance is as vital as the grinding mill machine itself, but to get the very most from it, a dedicated maintenance plan is recommended.
There are several reasons why a maintenance plan works best:
It lowers the overall cost of the running the mill. This is because the replacement of broken or faulty parts, like gear rings and pinions, is going to cost a lot more than cleaning them with reliable cleaning products. Prevention really is better than cure.
Secondly, the disruption that a sudden breakdown creates is certain to adversely affect productivity. Time really is money, and unexpected delays can cost a lot of it.
A third reason comes down to the fact that regular maintenance extends the life of the grinding mill itself, maximizing its efficiency and getting the most out of its productivity.
Like any other piece of machinery, grinding mills will break down but through a proper maintenance plan, problems can be spotted early thus saving dollars, stress and valuable man-hours.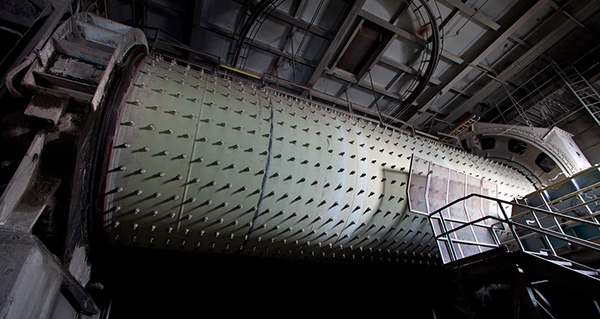 ---
Getting A Plan Together
So what makes for an effective mill maintenance plan? Well, just 3 steps are needed:
Step 1: Effective Cleaning
Logically, cleaning mill equipment is the first step. There are any number of issues that can arise, not least grease and oil leakages, but without regular cleaning they can actually cover up larger issues, such as bearing failure, falling faster tension and cracks in protective coating. So, effective cleaning is all important.
Choosing the right chemical cleaner is essential, but the most effective is usually dependent on the type of industry you are in. Velocity Chemicals' range of cleaners covers them all but the 3 most effective for grinding mills are:
HEAVYWEIGHT is a heavy duty caustic cleaner that is highly effective at removing grease and pitch from heavy machinery and their components.
WONDERSOL is a medium duty caustic cleaner that is highly effective at removing grease, oil carbon and pitch from machinery used in pulp and paper mills, amongst other operations, and is specially formulated to function in hard water areas.
GEARZ-EP, a natural lubricant that has been formulated with extreme pressure additives and which actually degreases and cleans mill gears while they are operating, even under a heavy load.
Step 2: Regular Inspections, Detailed Monitoring
It always pays to take a closer look, and as we have mentioned already, it is easier to find small cracks or other surface damage on a cleaner grinding mill than dirtier ones. Mill control panels are valuable tools providing information on critical parts of the mill, but a complete inspection requires some extra effort.
Technology can't find everything, but through visual inspections, you can spot problems like leaks, shaft misalignments, and issues relating to gear rings and pinions. There are other areas that need to be inspected during operation, such checking gear tooth temperatures and gearbox vibrations which will require the right instrumentation.
But inspections should not occur in isolation, which is why detailed monitoring is so important. Basically, the signs that may not have been anything to worry about months ago can point to future problems. The best monitoring method comprises 3 separate aspects:
Methodical inspections, where a detailed list is followed every time
Maintaining precise inspection records to use as reference whenever necessary
Careful records and values tracking so as to map the gradual development of a problem
Step 3: Plan Some Downtime
Planning your shutdowns minimizes any negative impact. In fact, shutting down your grinding mill regularly for maintenance costs less than any breakdown would, but financial implications are just one consideration.
The list of areas that can benefit from regular shutdowns is pretty long, with everything from shafts to slip ring chambers and more specific issues getting the attention they need. It's a good idea to draw up a list of areas to look at or service at every shutdown, and to prioritize them so that the critical areas are never overlooked.
Planning mill maintenance in this way also minimizes the length of time the mill is at a standstill, and maximizes the benefits of them. It also allows for tasks to be inched in the most effective way, and with some advice from your mill supplier, the best sequence can be accommodated too.
Velocity Chemicals has been a trusted and reliable business partner to some of Canada's leading mining and oilsand companies, specialising in mill ring, pinion and gear cleaning. Our products, such as
GEARZ-EP
,
HEAVYWEIGHT
, and
WONDERSOL
, can be found in varied companies, from small machine shops to large plants, and are better, safer, and faster – now let us show you why! Call 606-881-4700, or
email
us today!
Photos courtesy of freeside510