The 5 Most Effective Sanitizing Chemicals For Food Processing Operations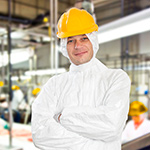 Between industry demands for high standards of cleanliness and the general expectation of more eco-friendly adherence, finding the right sanitizer for your
food processing
or
food handling
operation is not always easy. Often the situation influences the type of sanitizing chemicals needed, as well as the formulas that make them up. Still, the choice of truly effective sanitizing chemicals is pretty concise. At Velocity Chemicals, even though we often create customized formulas for our customers, we note that only a handful of compounds are used widely. The question is simply which works best in a specific sector, and food processing,
dairy
,
poultry and livestock farming
, as well as
arable and fruit farming
, are all sectors that can benefit from them. Influencers can range from industry specifics to temperatures and water pH, but principally it's the common types of microorganisms that working surfaces pick up and what works best against them. To illustrate how varied these aspects can be, we've put together a list of the 5 most effective sanitizing chemicals used in cleaning and sanitizing products today.
---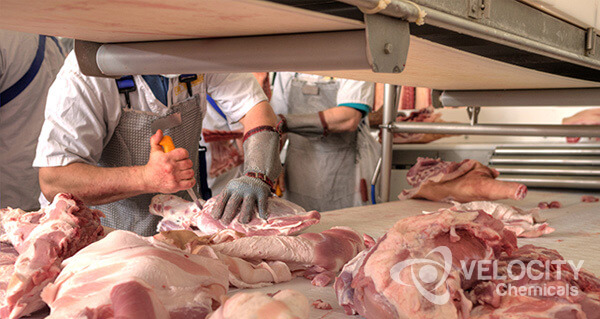 ---
5 Most Effective Sanitizing Chemicals
For more details on the characteristics of common chemicals used in sanitizers, the National Collaborating Centre for Environmental Health (NCCEH), published a guide in 2011 (pages 4,5,6).
Sanitizing Products From Velocity Chemicals
Velocity Chemical's VELOSAN is a QAC specifically designed to sanitize hard surfaces in food processing and industrial areas to the highest standards. CFIA approved, it's an effective one-step sanitizer for both food contact and non-food contact surfaces where rinsing is not required, thus allowing it to dry so that the residue works over an extended period. However, unlike some QAC products, it is also a non-acid disinfectant with no phosphates, and is hard water and organic soil tolerant.

For more information on how VELOSAN can meet your sanitizing requirements, talk to one of our product specialists at

1-888-963-9499

, or

email

us today!
Tags: Food Processing, Sanitizing